Fun Guys Truffle Burgers are back this weekend
Posted on
Remember that time we wrote about truffle burgers and it went completely nuts? Well, it's happening again.
That's right, truffle shufflers—Fun Guys Truffle Burgers (get it…fun guys…funghi…) are back for winter to sling gourmet burgers your way.
The brainchild of Damian Brabender, Head Chef at Kingston's Otis Dining Hall, and Jayson Mesman, Owner of The Truffle Farm, this will be the Fun Guys third winter operating from a converted shipping container on The Truffle Farm's idyllic Majura estate.
This year, the truffle goodness will kick off this Saturday 6 June at 10 am, with orders being taken until 3 pm—or until sold out. This is an important one to keep in mind because Fun Guys will be serving up just 100 burgers per day—and once they're gone, they're gone.
For the past two years, the Fun Guys offered two classic truffle burgers—Little and Big—which our Senior Journalist Laura Peppas described as "a meat pattie soaked in truffle butter and cooked on a fire made from hazelnut tree branches, a locally-sourced bun smothered in truffle butter, served with truffle mayonnaise and truffled cheese, then topped with vinaigrette to refresh the palate" as well as a Trufflesaurus Rex burger of epic proportions.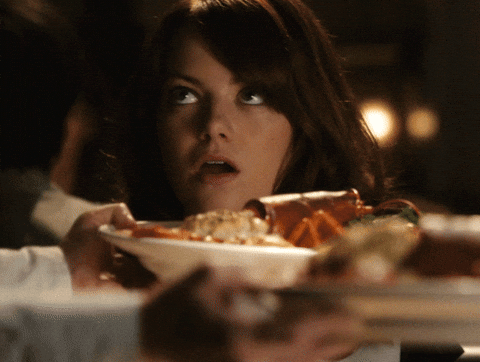 This year, however, there will be an expanded menu, with the Fun Guys encouraging us to "think truffle and premium wagyu, bacon cheeseburger and southern fried chicken cordon bleu burger with truffle mustard, truffle honey, truffle slaw, truffle cheese…"
We can only dream.
Naturally, in the time of COVID, physical distancing and contactless ordering are key, with the team promising a new website in the coming days so Canberrans can order their lush truffley goodness in advance, for pick up at a designated time.
Stay tuned, truffle lovers.
THE ESSENTIALS 
What: Fun Guys Truffle Burgers
When: Saturdays and Sundays from 10 am – 3 pm or until sold out, from Saturday 6 June
Where: The Truffle Farm Canberra, 23 Mount Majura Road, Majura (20 minutes from the city)
Website: @funguys_truffle_burgers