Luscious (false) Lashes
Posted on
Ever wanted to try false eyelashes but weren't sure how or what type would be right for you?
When I ask people if they would like to try some lashes for their big events, I'm usually met with a worried face and concerns like "but I don't want to look like a drag queen"!
Believe it or not you can actually wear false lashes without all the drama, but it's about making the right choices with your lashes and knowing how to apply them properly.
Strip vs Individual
There are two kinds of false eyelashes you can use, and the choice you make will determine how natural or glamorous they look!
Your first choice you have are the strip lashes which are the full rows, often associated with drag queens and Katie Price (aka Jordan) these can be quite obvious and dramatic. They don't have to be though, you can have natural looking strip lashes, it just depends on what you ones you choose.
Strip lashes can be chosen by a few different categories: length, width and density.
Length
The longer the lashes the more dramatic they will be. It's perfectly fine to go for super long, really dramatic lashes if that is the look you're going for (i.e. a costume party or a themed event) but in most cases, you would want a medium length lash that is longer than your natural eyelashes.
Width
When I say width, I'm referring to the point from the left to the right of your eye. So most strip lashes will go across your entire eye and that can be the look you are going for; however, if you want to be a little more subtle with your lash use, consider a smaller size.
You can buy lashes that are ¾ length or ¼ length and these just accentuate the lashes on the outer corner of your eyes instead of the entire eye. With full lash strips, always measure them against the width of your eye first to see how much you may need to remove. To do this you cut them only from the outer corner, never the inner.
Density
The density of the lashes refers to how many actual lash fibres are on the strip. One that is solid with no breaks in between the fibres is going to be very dramatic, whereas the more sparse pairs will look more natural.
One more thing
If you really want more natural false lashes, try the ones without a band. The band is the black strip that all the lashes are attached to, and the part that you actually glue to the eyelid. You can get bandless ones, they come with a string or a clear strip so you can't actually see the eyelash strip when they are on your eyes which is far more natural and you can barely tell you're wearing them, other than the fantastic eyelashes you now possess.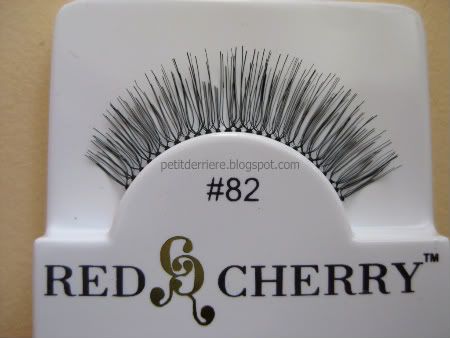 These are the ultimate brand of false lashes! Every make-up artist uses them, they are soft, comfortable and do the job!
MAC Cosmetics – 20 Half Lash – These are my go to lashes for big nights out. They have the drama of a full lash but the comfort of individuals!
 Individual lashes
So individual lashes are the most common ones wore on brides because of how natural they look!  These are like replicas of your eyelashes in little clumps that you can glue on at the lash line. They come in three lengths: short, medium and long and you can use all three lengths to achieve a natural fuller lash look.
The individual lashes are a lot harder to apply yourself though, taking longer because you are applying them one by one.
My tip? Use tweezers to pull them gently out of the pack, dip into a small amount of glue and place them on top, at the roots of your lashes. This will give more precision to your application!
I have been using Ardell Duralash for my entire career. They are a great colour, wear comfortably and dependable.
Top Lash Tips!
Apply your falsies after you have applied your mascara. (Ideally your false lashes would be the last thing you apply.)
Use an eyelash curler (after you have applied and the glue is dry) to bring the false lashes and your lashes into one seamless lash line.
Using the glue that comes in the packet is perfectly fine but if you want to be a lash pro, use Duo Eyelash Adhesive. It's a liquid latex formula that is safe for all eyes.
Baby oil or Olive oil will help to remove any excess residual glue from your eyes when you have plucked your lashes off.
Store used lashes in the original container to keep the shape and the hairs in great order.
False Lash Don'ts!
Do not cut the length of your eyelash, only the width to fit your eye.
Do not use too much glue! You need the smallest amount of glue, too much will make them slide and leave big globs on your lids.
Do not try to reuse any eyelashes that still have glue on them from the last use. You should be able to pull most of the excess glue off.
Do not let your friends wear your already worn lashes, it's a hygiene issue.
So now you know all there is to know about falsies…go on, lash out!