Seven things to do on this rainy-ish Canberra long weekend
Posted on
The old adage about spring "April showers bring May flowers" doesn't really apply to our Southern Hemisphere seasons, but you get the point—rain now brings gorgeous flowers later on.
But while we can all appreciate the good the rain does for our garden, it also puts a serious dampener (sorry) our long weekend.
But all is not lost. While the picnics, walks and outdoor jaunts may be a little tricky, there are plenty of ways you can spend your three days of lockdown leisure.
Support local and treat yo' self
We might have a pathway out of lockdown, but don't feel bad if you're not as elated as you might have expected.
It's still hard, we still have cases and state border openings are a while away—so why not support Canberra's plethora of small businesses while also treating yourself?
Something to look forward to (deliveries, ahoy!) and the knowledge that you're helping a business through tough times? Sounds great to us.
Find some ideas here.
Cook up a storm for your first (COVID safe!) meal with friends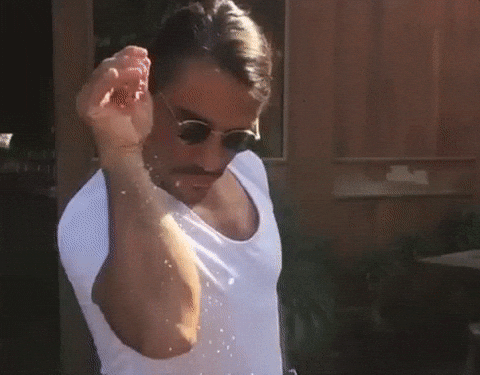 You'll no doubt know that lockdown restrictions in the ACT have (slightly) eased, meaning that households are now allowed to host up to two people.
And if you're hosting your first (again, COVID-safe) dinner party in a while, you'll need some food!
Keen for something light and seasonal? Why not serve up delicious Salmon Noodle Bowls from Miss Van's Andrew Duong? Or if you're looking for a luxe picnic option, here's a three-course meal plan to make everyone happy.
Strapped for time? This one-tray nachos dish is to die for, and if you couldn't think of anything worse than cooking, why not order in? Click here for 250+ options for takeaway and delivery dining across Canberra.
Cheers to that!
Organise and upcycle your wardrobe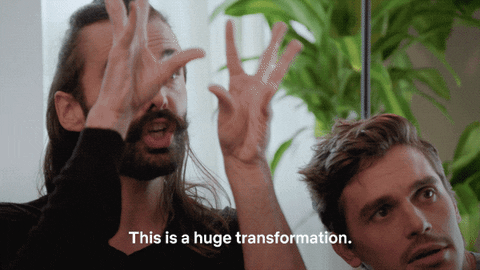 This weekend is a great time to tackle that queen of all spring cleaning tasks—changing over your wardrobe from cold weather wear to items for the warmer months.
If you have space enough to have your entire wardrobe hanging together—lucky you. But for those of us who have to swap things over every season (vacuum bags of clothes stashed under the bed, anyone?) now is the time to do it.
By the time you're out and about or back in the office it'll be properly warm, so stash away the coats and jumpers (well, maybe not all of them) and winter workwear and spring clean your spring and summer clothes.
Want to get creative? Here's some inspiration from a wardrobe organisation guru from Lockdown 2020 about organising your house and wardrobe and here are some suggestions on way to upcycle your clothes—because the future of fashion is sustainable, after all.
Make some cookies with just three ingredients
Okay, I am biased because I wrote this article. But they're really good—I promise!
With just three ingredients—an egg, flour and Nutella—you'll have chewy, moreish cookies in less than 20 minutes. Seriously.
Find the recipe here.
Or if you're feeling like you'd rather do anything than eat another cookie…
We get it—sometimes we need a bit of balance. So if you're craving a healthy boost for spring, our longtime columnist Kate Freeman (a Registered Nutritionist and owner of the Healthy Eating Hub) has your back.
She's given us the lowdown on a simple and delicious lockdown meal plan (that will feed hungry little ones too!) as well as her tips to spring clean your lifestyle.
Embrace the great outdoors (even in the rain)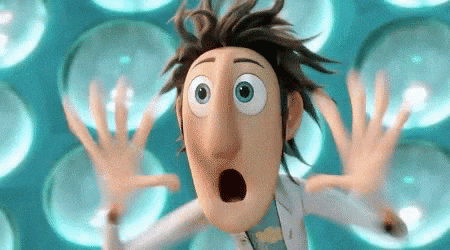 Parents of little ones, make the most of the sunny spells in between the showers with these nature playlists from Nature Play CBR.
With outdoor activities for all ages and all forecasts (yes, there's even a suggestion to put on old clothes and play in mud and rain) these playlists encourage unstructured, adventurous play in the fresh air.
Read them all here.
Order a Mystery Box from Libraries ACT
That's right! Libraries ACT created this adorable offering last lockdown and have brought it back for round two—a box filled with an array of borrowed goodies delivered to your door.
Library members can choose from a variety of interests online, and Libraries ACT staff will tailor the package to their tastes.
Find out more here.