Nine cocktails to celebrate this crazy warm weather
Posted on
Okay. Yes, this is a rather hopeful editorial.
Because all Canberrans know that after this glorious early spring weather—20 degrees tomorrow! 20 DEGREES!—comes the inevitable haha-just-kidding-losers cold snap.
But while we warn you not to put away those puffer jackets just yet, it is beautiful and warm this week…and that should be celebrated. With cocktails!
Here are nine cocktails to not only celebrate the start of 2020's ninth month, but also the start of spring. Cheers to 20 degrees!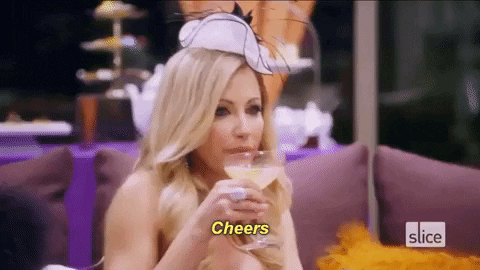 Fidel's Downfall (The Highball Express)
Let's just pretend we're on holiday, shall we?
Espresso Martini (The Inn)
Because with the longer days, we're going to need more energy…right?
Pretty in Pink (The Howling Moon)
Because nothing screams spring like fairy floss in your drink.
French Martini (Assembly)
From where we'd rather be.
The Honey Badger (Tipsy Bull)
Finally, a Honey Badger we can actually get behind.
Popcorn Piña Colada (Beirut Bunker Bar)
This drink is begging to be drunk in warm weather…
The Satsuma (Hippo Co)
It's pink and you can have it delivered to your door. Need we say more?
The Rosé Negroni (High Jinks)
Combing two of our favourite things—a classic cocktail and rosé for double the fun.
The East Club Cocktail (Joe's Bar)
More pink! Because it looks delicious, and spring needs more pink cocktails. Fight me.