25+ ways to spend the Winter School Holidays
Posted on
Didn't realise that school holidays are just around the corner?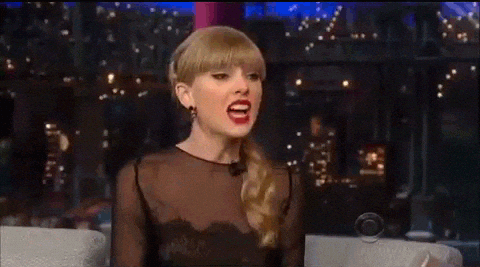 Never fear, we have you covered with a range of options from the free and low-cost day activities to full-time, immersive programs.
Free and low-cost
OLD PARLIAMENT HOUSE
PlayUP!
The Museum of Australian Democracy at the Old Parliament House is giving children 'The Right to Have an Opinion and Be Heard' with the PlayUP exhibition which encourages children to explore the United Nations Convention on the Rights of a Child in a playful way.
Through imagination, discovery, roleplay and fun, PlayUP's range of immersive experiences celebrate the role of children in our communities and provides a welcoming environment for the whole family.
See the website for more information.
Costs: Free after admission – $2 adults, $1 children (free for children under 5 years old) and concessions, $5 family.
9 am – 5 pm daily | Museum of Democracy | moadoph.gov.au
SOUTH.POINT
Story Time
At the South.Point Kids Corner on the 1st floor of the shopping Centre next to Big W, the Gecko Gang will be hosting their weekly story and activity time.
From 10.30-11 am every Thursday, kids can participate in half an hour of craft time, half an hour of reading time and half an hour of activity time (these rotate weekly between face painting, glitter tattoos and balloon animals).
This is a free activity so there is no need to register so come along with your little ones for some fun.
Check out their Facebook for more info and updates.
10:30-11am every Thursday | South.Point Tuggeranong | southpointcanberra.com.au
NATIONAL GALLERY OF AUSTRALIA
School Holiday Programs
Throughout the year the National Gallery of Australia hosts a variety of school holiday programs to help keep you and your children entertained.
These programs include:
The Family Tours which are conducted by the volunteer guides throughout the permanent collections and exhibitions and are for children of all ages.
Family tours are run daily at 11am for approximately 45 minutes between the 9th and 20th of July.
The Art Explorer Creative Workshops for children aged 8+ which is held in the NGA Play workshop space. Each workshop is unique with new inspirational art works to see and a variety of difference materials and techniques to use.
These workshops run for a full day and include spare time in the gallery spaces.
Sketchy Tuesday for children of all ages is a creative experience which allows children to experiment with drawing techniques whilst being guided around the collections and exhibitions.
To find out more information programs, dates and times, see the NGA website.
National Gallery of Australia | nga.gov.au
NATIONAL PORTRAIT GALLERY
Headhunt! Explore, Connect, Create.
The National Portrait Gallery has recently introduced their new interactive Gallery experience designed for young people aged 7-15 (ad their adults!). This touring experience connects the participants with each other and the Galleries portraits whilst encouraging the children to take control and independently explore the Gallery and to look closely at the artistic elements of the portraits and the stories of the people featured.
This is a free activity so booking is not required. iPads are provided by the Gallery and the program is freely available to families on weekends and during school holidays.
See their website for more information.
10am-5pm 30 April – 24 December 2018 | National Portrait Gallery | www.portrait.gov.au
Workshops and experiences
QUESTACON
Maker Project Holiday Workshops
This winter Questacon will be hosting three jam-packed days of hands-on workshops designed for young people ages between 10-15 years old to unleash their inner inventor, designer and maker.
Tuesday 17 July
Wacky Racers (9am-12pm)
Create car like racers that can go fast, go slow or solve different stylised challenges!
Rockets (1pm-4pm)
3… 2… 1… Blast off! Experiment with different designs to see if you can launch your rocket into outer space.
Wednesday 18 July
GameCraft (9am-12pm)
What goes into creating a computer game? Learn to make your own mini game using Scratch, then invent a wacky new way to control it!
Enginuity (1pm-4pm)
Why do something the easy way when you could engineer a loopy, over-the-top, domino-effect machine to do it for you?
Thursday 19 July
Strange Devices (9am-12pm)
Combining your wild ideas to make outrageous yet functional new inventions!
Crash Test (1pm-4pm)
Protect your precious cargo. Design and build a vehicle that's going to get crumpled in a collision, but leave the occupants unscathed.
Workshops: $55 per session (incl. GST)
Q Club members: $44 per session (incl. GST)
See the website for more information about activities and registration.
17-19 July | The Ian Potter Foundation Technology Learning Centre (IPTLC) | questacon.edu.au
TELSTRA PLAY SMART PROGRAM
Join Jarrod Croker this school holidays at Play Smart. Telstra Play Smart is a free 3-hour session designed to empower students by providing important skills around both cyber safety and playing sport as part of a team. Play smart gives kids the chance to practice rugby league skills and learn how to tackle bullying head on.
Suitable for ages 12-16
Raiders, Belconnen, Harwick Crescent, Holt | 4 pm | Monday 9 July | Website 
GOOROMON PARK HORSE RIDING
Children can get "down and dirty" learning about horse care and applying new skills caring for the horses at Gooromon horse riding centre. From organising the feeds, grooming, saddling, and enjoying riding activities twice daily. The riding centre offers 1 and 4 day courses available for any riding abilities.
Suitable for ages 6-16 year.
Book now 02 6230 2230
Goorman Park, Hall | 9-12 July and 16-19 July 2018| 8:45 am – 4 pm
KIDS PANTRY 
These school holidays kids pantry is offering fun and interactive classes to teach kids how to cook a variety of different foods. There are many different times and classes that are offered to suit any day of your school holidays.
To register and to see the timetable visit their website
Suitable for ages 5-18
Kids pantry, 7 Geils Court, Deakin | 9 – 20 July | 9 am – 4 pm
RSPCA KIDS N' KRITTERS
RSPCA ACT will be running a series of fun, interactive education sessions over the winter school holidays for kids and teens who are interested in learning more about animals. There are a range of different classes for a variety of ages with the chance to see and learn about many animals.
Costs $60 per class
See the website for specific session times, pricing and bookings
12 Kirkpatrick Street, Weston, ACT | 9 – 20 July
Full-time programs
WINTER HOLIDAY WORKSHOP AT DANCE CENTRAL
Spend an action-packed five days of dance loaded with inspiration and next level training at Dance central Canberra. Advanced, Intermediate and beginner's classes are available. featuring well known choreographers and artists James Fenwick, Jean Chritz, Jenna Kratzel and Sarah Black.
Suitable for ages 12 years and older. Cost is $380.
To register, visit the website.
Dance Central Canberra, 13-15 Altree Court, Canberra | 9-13 July from 9 am to 5 pm 
FUNFIT SPORTS  
Provides children with a safe, creative and challenging environment that promotes development in sport, fitness and a healthy lifestyle.
Costs $75 each day. Book online or call 0404 895 970.
St Edmund's College, Griffith | 9 July – 20 July | 8 am – 6 pm daily
WILD STRINGS – YOUNG MUSIC SOCIETY
An exciting adventure in jazz, rock, folk, popular and classical styles of string playing for string players who have been learning their instrument for 3 years or more.
To register and for more information visit the website.
Suitable for ages 10-21. Costs $375 per person.
Canberra Girls Grammar School, 48 Melbourne Ave, Deakin | 9 – 13 July | 9 am – 5 pm daily
FILMMAKING WINTER WORKSHOP
A fun and educational workshop will see attendees become filmmakers, by producing a two-minute short film over the course of 5 days. The workshop is partnered with the Canberra short film festival to produce films that will be entered in the official competition.
To register and for more information visit the website.
Suitable for ages 12-16.
Canberra technology park, 49 Phillip Avenue, Watson | 9 – 13 July | 9 am – 3 pm daily 
CANBERRA GIANTS NETBALL CLINIC
 Join some of the Canberra Giants players to help improve and learn more netball skill's in a fun and safe environment at the solar hub ACT netball centre. Open to boys and girls aged 5-15 with clinics running both weeks of the ACT holidays.
Ages 5-8 (9 – 10 July) registration
Ages 9-12 (11 – 12 July and 16 – 17)  registration
Ages 13-15 (13 of July) registration
Cost is $120
ACT Netball Centre, Lyneham | 9 am-3 pm each day