Roller Derby: everything you need to know
Posted on
When you think of sport, you tend to stick to the media-dominant activities like the football codes, netball, cricket etc.
I'll be the first to admit, my mind didn't automatically go to roller derby. Or is that just me?
The highly publicised movie Whip It put the sport on the map, overdramatising the sexually punny nicknames and alter egos, as well as the brutal physicality of the game.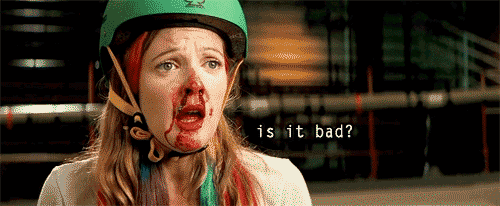 But according to the Australian Institute of Health and Welfare, roller derby records fewer injuries than soccer (pause for reaction). I kid you not.
When I started my research for this article I was blown away by how clearly ignorant I was. And I hate to admit when I'm wrong (just ask my husband). So I caught up with Canberra Roller Derby League President, Pink Mist, to get the lowdown and bust a few of the common roller derby myths I'd come across.
The Canberra Roller Derby League (CRDL) started in 2008 and Pink's journey began in early 2009 when she decided to rock up to a training session on a whim, never having owned a pair of roller skates in her life. She had young kids at the time and like a lot of mums, didn't have a hobby she could escape to for fun. So she joined the league during the Fresh Meat intake, where she learnt skating and derby skills before appearing on the track nine months later.
Pink said that although it was scary trying something completely and utterly new to her, it didn't take long before she was sucked into the 'vortex of roller derby' and it quickly became her passion.
When asked what exactly the 'vortex of roller derby' was (wondering if it was like a gang where members earn tear drops under their eyes for every person they take out), Pink replied "I've made lifelong friends and have learnt a skill I'm now really good at. It becomes a part of your life which everyone enjoys. You meet people from all over the world – and I'm just your average public servant with two kids!"
The league trains up to four times per week and they compete all over the world. Dead set.
By this stage I was busting to test out a little roller derby, thinking my experience with Barbie roller blades (as a seven-year-old) would ensure I was a shoe-in, but as it turns out competitors train for at least six months before even taking the track. Players need to be fit and agile with skating skills, and the CRDL trains its players to be all of those things. No one is ever put in a situation where they won't be fit to deal with it.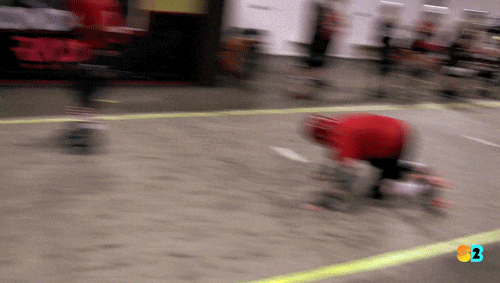 Like the NFL, the roller derby positions are based on a skater's particular skill-set. You never see a quarterback making a defensive block or tackle, and the same goes with this. Jammers train to be agile and quick so they can get past the pack of blockers. Blockers have to be strategic and strong to stop the jammer scoring points. If this sounds like your cup-of-tea but you're afraid of being tripped or coat-hangered, not only will you not be (because as it turns out, it's illegal and a lie), you will train be fast and agile – and to handle every hit. It is a contact sport, but whether you're small, tall or heavier in stature, the CRDL has a position to suit everyone, no matter your body type or ability.
Here are a few quick fun facts I bet you didn't know…
In 2012 The CRDL hit the 3,000 spectator mark, which even our highly promoted local A-League games struggled to get to.
The Victorian Roller Derby League is number one in Australia and the world – yep, as in THE WORLD – with the Canberra Roller Derby League ranked in the Australian top five (of 165!).
The CRDL is female only with a development pathway Junior Squad called the Prime Sinisters, who Pink also coaches. What a woman. If you know a potential junior skater (10-17 years) contact crdlkids@gmail.com for more information.
The CRDL has two intakes per year. If you want to get involved, the next intake is early next year! Contact crdltraining@gmail.com for more information or stay up to date with the latest here.
If, like me, you're now itching to see the CRDL play, their next game is Saturday 14 October 2017 at Southern Cross Club Stadium, Tuggeranong. Doors open at 5:30pm. Tickets can be purchased online or at the door.
In the meantime, here's a skater-inspired training session for you to test out:
After warming up, complete the following exercises consecutively for 45 seconds with 15 seconds rest between each.
Lunge skaters
Inchworm
Lateral jump burpees (burpee then jump to one side, burpee then jump back)
Squat leap (forward then back)
Rest for 60 seconds and repeat x 4!
Slider and feature image by Brett Sargeant, D-eye Photography