Shelley Watts: The price of glory
Posted on
The Commonwealth Games are on the Gold Coast next year and the buzz is starting to make its way around the country.
Pretty soon we'll all be either on the Goldie or glued to the TV, tuning into any sport and jumping on the bandwagon of every Aussie success story.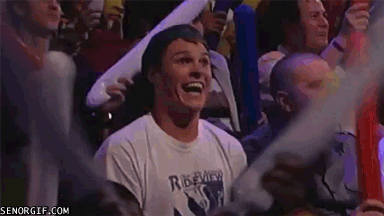 While most of us are so caught up in our own day-to-day that elite games seem to come and go, there are a select few whose entire lives revolve around conquering these milestones, and that doesn't end once they're over.
I caught up with boxer and 2014 Comm Games Gold Medallist Shelley Watts, to get the low down on a bunch of misconceptions athletes face and find out how they refocus after a perceived 'loss'.
Shelley competed last year in Rio and placed ninth. Ranking within the top ten in the world is a massive achievement, but sadly for Shelley – a hot favourite for some silverware – it was classed as a loss and as a result, she had her scholarship funding axed.
Up until a few years ago I assumed athletes had it easy. I knew they trained ridiculously hard, but I thought they all got paid the big bucks to live the dream and do so. Oh, how wrong I was.
Life as an athlete, especially for a boxer like Shelley, can be tumultuous to say the least. In order to qualify for the Olympics she's had to retain her amateur status, which means she can't be paid.
This goes for a lot of sports. Athletes not only train full-time, they also have to fund their own travel around the world to compete in tournaments just so they have the chance to qualify for an Olympic Games.
"You put yourself into such a tight, intense bubble in order to ensure success. Then when you come home – especially after a loss – the bubble is burst and you don't really know what to do," says Shelley. "You know how to live, breathe and eat, but you're so used to having every second of every day planned, so it was something I really struggled with."
I actually interviewed Shelley last year, right after the games when her feelings were still very raw. She confessed to hitting her low point but said she knew she'd be back.
"Like an arrow, you have to be pulled back in order to be propelled forward," she says, and aside from that being the best metaphor I've ever heard, the woman wasn't lying. She's now friggin' killing it.
I kid you not: Shelley is not only back in competition mode (training up to 13 times a week), she's a full-time Criminal Lawyer who runs boxing workshops and is a motivational public speaker on the side. I feel exhausted just writing that.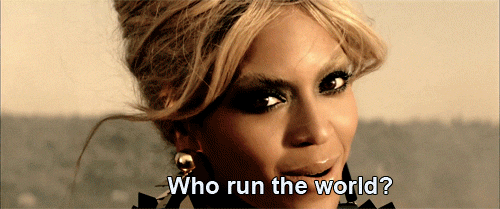 So, how did Shelley build herself back up from hitting rock bottom?
By refocussing her energy. "Even if it's small, if you can find something else to focus on, it allows you to reframe your thoughts" she says.
Her biggest piece of advice is to stay true to who you are. "No matter what the situation, don't listen to anyone who questions your characteristics – because those exact characteristics are what makes you successful."
Shelley's got the 2017 Australian Boxing Championships this week and she has to win in order to qualify for Gold Coast 2018. No matter what the result is, I can't wait to see what's in store for this go-getter.
If you'd like to test out her boxing workshop or have her speak at your next event, drop her a line here.
If all this training talk has you busting to do a workout, I've included a boxing-style session below.
Circuit 1 – Jab, Jab, Hook, Cross
Stand with your left foot forward, arms in 'guard' position (elbows bent, hands in fists on either side of your chin).
Throw two right jabs (quickly punch your right arm forward, rotating your fist – down, without locking out your elbow each time).
Throw a left hook (keeping your elbow bent at 90 degrees and pivoting your left heel up as you rotate your left hip forward, swing your left arm out and then bring it in to punch the side of your non-existent opponent).
Throw a right cross (punch your right arm forward, rotating your right hip into the punch and lifting your right heel off the ground).
Bring arms back to guard, quickly duck your body and lower it into a squat, and return to starting position.
And that is one rep.
Do 12 reps as quickly as you can (in a row), and then switch your stance and complete 12 reps on the other side.
Circuit 2
 12 x Push-ups
12 x Squat Jumps
12 x Burpees
12 x Crunches
Repeat x 2!
Don't forget to cool-down and stretch!